(608) 437-6020
Business Information:
102 W. Main Street
Mount Horeb, WI 53572
Phone: (608) 437-6020
Email:
Description:
Visit Fisher King Winery in Dane County Wisconsin to sample and purchase hand-crafted artisan wines made in our own fermentation cellar from locally and regionally grown grapes.
Visit our website
Welcome to Fisher King Winery in Mount Horeb!
Fall Tasting Room Hours:
Sunday - Tuesday: 12-5pm
Wednesday & Thursday: 12-8pm
Friday & Saturday: 12-9pm
(through December 31st)
Get a fresh perspective on the fruit of the wine with a visit to Fisher King Winery. Legend has it that the Fisher King was tasked with keeping ancient relics securely hidden and cherished, so it's only fitting that Fisher King Winery strives to be the holy grail of Midwestern wineries. Our mission is to source fine grapes able to withstand Wisconsin's weather patterns and then ferment them on-site into complex, hand-crafted vintages packed with unique flavor profiles.
Indulge in wines ranging from sweet whites to dry complex reds, all while relaxing in a comfortable Tasting Room. Complete with a convenient downtown location in Mount Horeb, Wisconsin, Fisher King Winery is sure to make your next outing one for the history books.
Our Winemaking Process
Fisher King Winery is at the forefront of a wine revolution. Winemaker Alwyn Fitzgerald recognized the growing trend toward lighter, more complex wines that characterize not only the changing taste in the marketplace but also the flavor profile of many French and French-American Hybrid varieties favored by Midwest growers.
New hybrid varietals being introduced every few years now produce wines of a quality and depth of flavor not previously attainable in the Midwest. Combined with the public's increased interest to buy premium, locally-produced agricultural, food and beverage products, he founded Fisher King Winery in 2006 to offer exceptional wines created from locally harvested grapes--quality wines that showcase the full potential of Midwest wine craft.
Tasting Room Hours
Sunday - Tuesday: 12 - 5 pm
Wednesday - Thursday: 12 - 8 pm
Friday - Saturday: 12 - 9 pm
Wine-Related Merchandise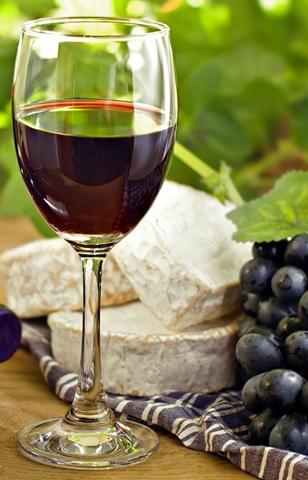 Fisher King Winery also carries wine accessories, wine gift baskets, and other merchandise. Our gift baskets are available in a range of prices and sizes, or you can create your own custom gift basket and fill it with your Fisher King favorites. Whether corporate or personal, gift baskets from Fisher King are the perfect way to express your appreciation or congratulations! Our Tasting Room includes wine, cheese and sausage sampler platters, breads, and truffles.
Live music takes place EVERY Friday night 6:30 - 8:30pm! Seating is limited so arrive early if you want to guarantee yourself a spot. All of our live music events are FREE (no cover charge). Due to the crowd size and volume level during live music, we have decided not to offer wine flights while musicians are performing. You are encouraged to enjoy full glasses or bottles of wine along with our cheese and sausage sampler platters and other edibles while you enjoy the music. If you are visiting our winery for the first time and would like to sample our wines, we suggest arriving before the live music starts so that you may try the wine flight.
Purchasing Our Wine
In addition to the winery or Ordering Online, our wines also may be purchased at select Fine Retail Outlets and at restaurants in Madison, Verona, Mount Horeb, Fitchburg, Mazomanie, New Glarus, Spring Green and Belleville.
For more information, visit our website or contact us by phone or email at: mail@fisherkingwinery.com. You can also visit the Winery's Facebook page for regular updates, live music, winery events, wine chat, and other topics of interest.
Fisher King Winery
Proud Member of:
Wisconsin Grape Growers Association
Wisconsin Winery Association
Mount Horeb Area Chamber of Commerce
Spring Green Chamber of Commerce
Greater Madison Convention & Visitors Bureau
Badger Barter